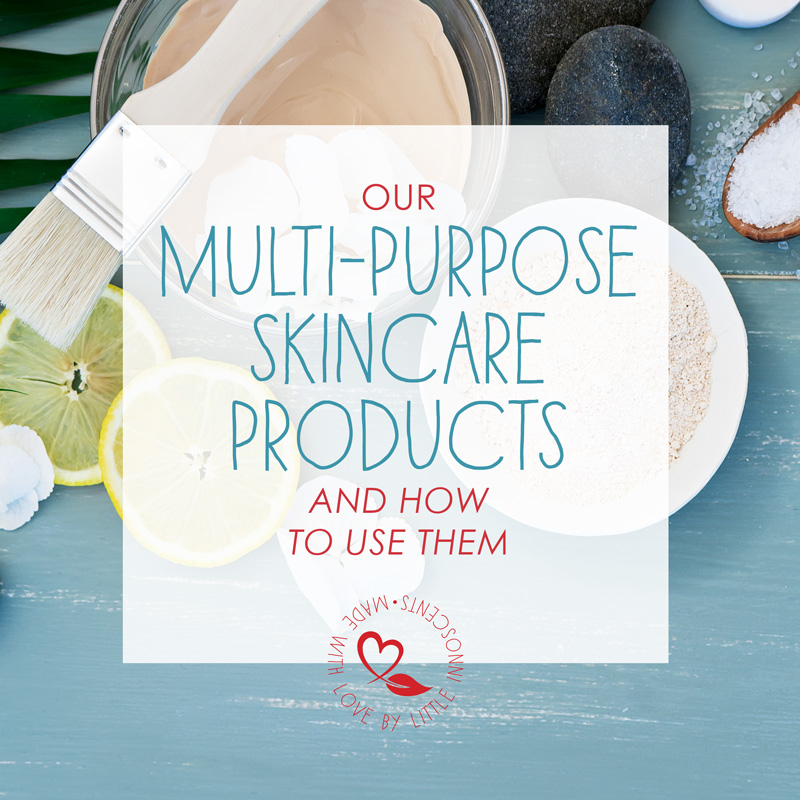 MULTI-TASKING SKINCARE PRODUCTS
There are some great reasons for going multi-purpose with your natural and organic skin care products. You not only save money, but you save on packaging waste, as well as space in your bathroom cupboards!
We've put together some of our favourite men's and women's beauty ideas for products from the Little Innoscents range.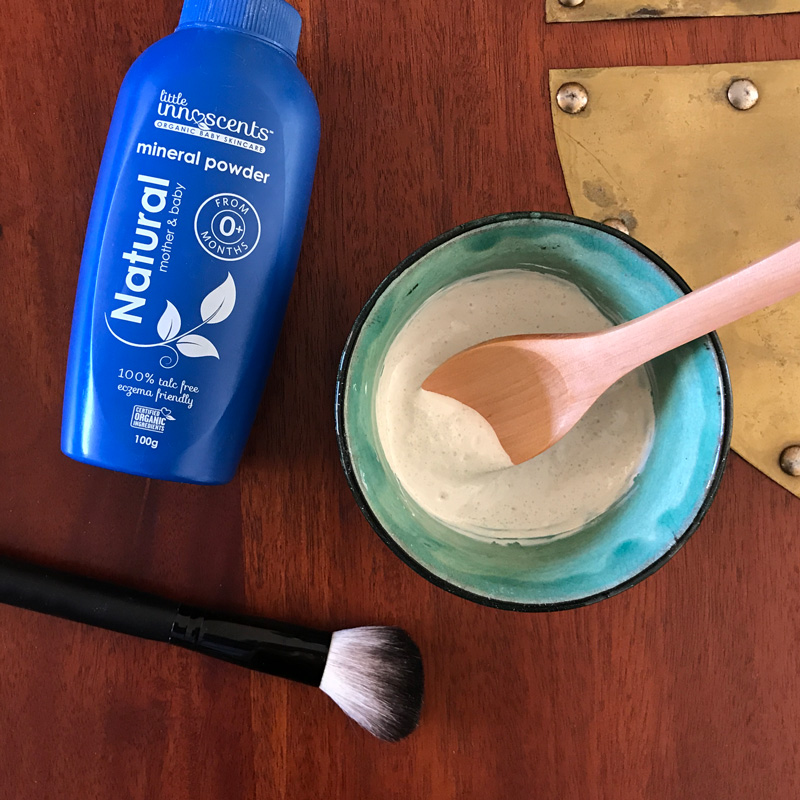 KAOLIN CLAY MASK
Kaolin clay comes in a few different colours and varieties; however, white kaolin clay is the most delicate and is one of the best to use for sensitive skin.
Kaolin Clay benefits:
Calming and soothing for sensitive skin
Helps to detox and remove impurities
Good for treating redness and brightening the skin
Exfoliates and softens the skin
Suitable for dry or oily skin (has a balancing effect)
Suitable for acne prone skin
It's very simple to make your own organic clay mask using the Little Innoscents Mineral Powder.
What you need:
1 tbsp of Little Innoscents Mineral Powder
1 tsp of oil of choice (almond, olive, avocado, macadamia etc)
1 tbsp or cooled chamomile tea or water
Small bowl and spoon
Mix ingredients until well combined, adding more tea/water if the mixture needs to be thinned out. Apply to face and leave for up to 10-15 minutes for dry to normal skin or up to 20 minutes for oily skin. Gently rinse off with warm water and finish with a toner and moisturiser of your choice.
---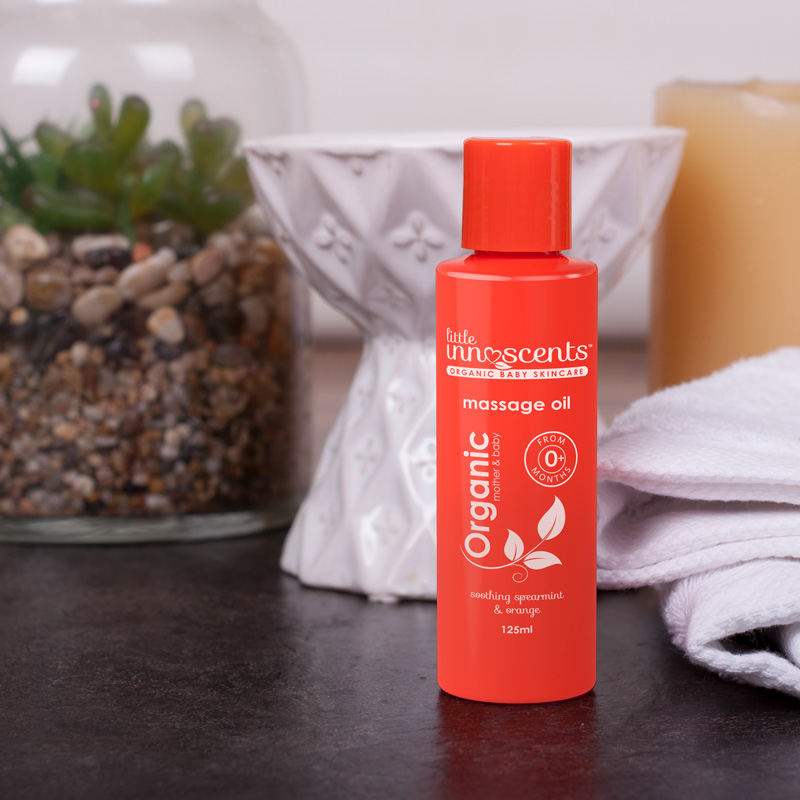 FACIAL OIL CLEANSE
The oil cleansing method is a concept that has grown rapidly in popularity in recent times. You may wonder how using oil can clean your skin, however, if you remember back to your chemistry classes, you'll recall that 'like dissolves like' and this applies with using oil on your skin by gently dissolving and cleaning away the old oil and impurities that have built up over the course of the day. This means that there is no need to use harsh soaps or chemicals which can strip your skin too much and lead it to over-produce its natural oils.
Jojoba and Sunflower oils are both recommended for use in the oil cleansing method, and both of which are the base for the Little Innoscents Massage Oil, making it the perfect, ready-made oil to use for your face. Both are suitable for all skin types, and Jojoba in particular for those that may be acne prone.
Basic Oil Cleansing Method:
Use a wash cloth and wet face with warm water
Pour approximately a teaspoon of Little Innoscents Massage Oil into your hands and rub together
Massage the oil over your face for around 1 – 2 minutes, then let the oil sit for an extra 30 seconds
Soak your washcloth in hot water from the tap, squeeze out the excess and allow it to cool a little so that it's not hot enough to burn your skin, and apply the warm washcloth to your face and leave it on for 10-15 to soften the oil before wiping it off. Rinse and repeat until the oil is cleaned from your skin.
For a deeper cleanse: Blend Little Innoscents Massage Oil with Cold Pressed Caster Oil. Use a ratio of 2/3 castor oil for oily skin, ½ for normal and 1/3 castor oil for dryer skin.
HAIR OIL
Jojoba and Sunflower oils are well-known for use in hair care and together, these are the main ingredients in the Little Innoscents Massage Oil. For a leave-in treatment, apply to the scalp and leave in for 30 minutes before washing. Alternatively, you can apply a little bit to your ends after washing.
---
MORE QUICK TIPS FOR MULTITASKING BEAUTY PRODUCTS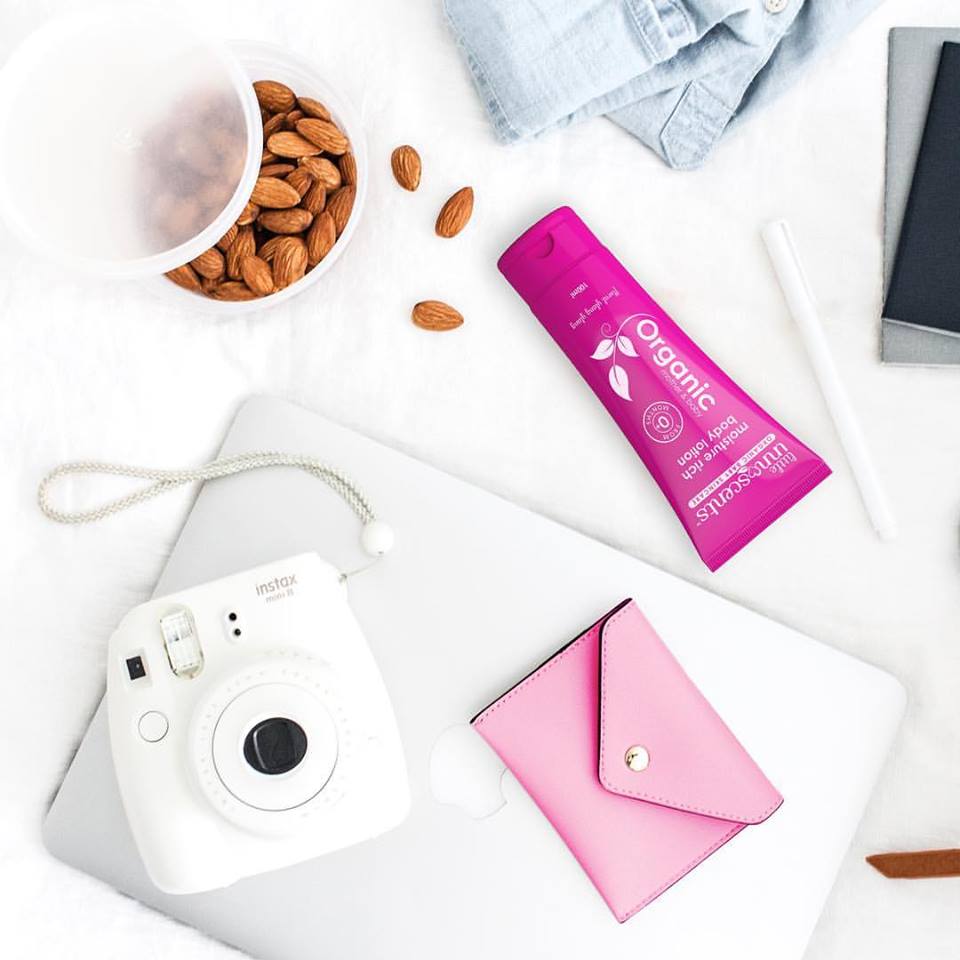 Hand and body cream: Little Innoscents Organic Moisture Rich Body Lotion


No need to have a different product in your bag for you and baby. This moisturiser is perfect for mum too.
---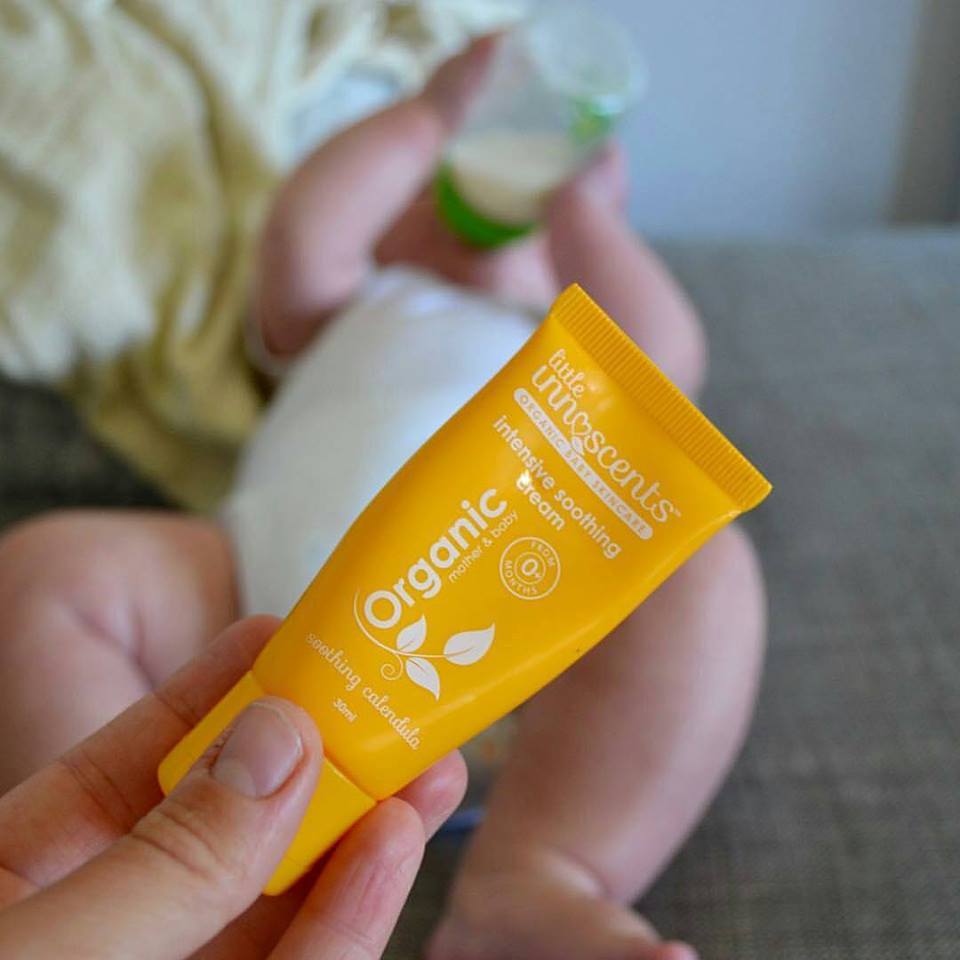 Organic Night Cream: Little Innoscents Intensive Soothing Cream

This cream has done wonders for the skin problems of many of our customers, and its not just for their babies. Great for dry, chapped or sunburned skin on the face. Smooth it onto the face after cleansing before bed and then let the soothing Aloe Vera and Calendula extract do their work.
After Shave Lotion: Little Innoscents Intensive Soothing Cream

Works well as a cooling, moisturizing post shave skin lotion. The soothing ingredients replenish and restore skin's balance.
---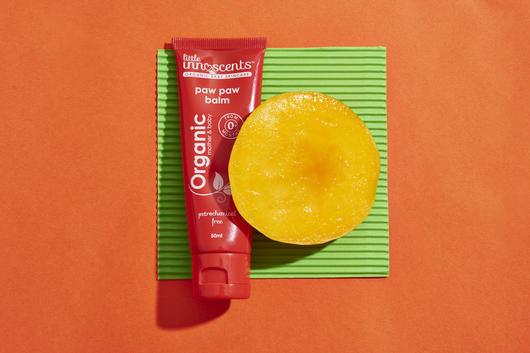 Lip Balm/Lip Gloss: Little Innoscents Organic Paw Paw Balm

Try our petroleum free Organic Paw Paw Balm on your lips as a balm for chapped lips or as layer it over a natural lipstick for some extra glossy shine.